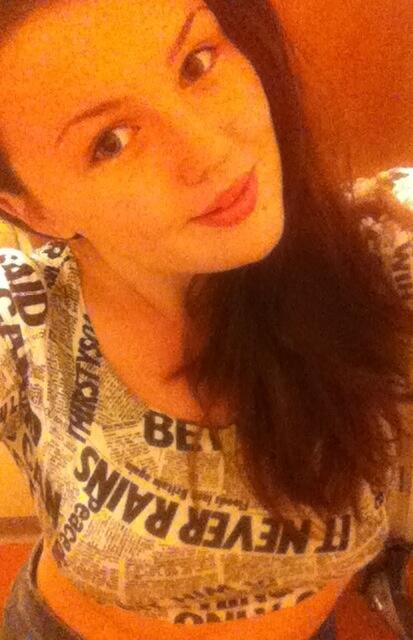 As an aspiring journalist I just could not resist this crop top as I shared a wonderfully sunny bank holiday Monday, meal and cocktails with the beautiful
Lauren Lee
.
It seems like I have been searching for an age for an affordable yet simple black crop. Surrounded by printed versions galore I was not a big fan until now.
Found in one of those seemingly 'good value' shops in the Nottingham Victoria Centre, I snagged this for only £5 and I am delighted.
Covered in oh so British headlines complaining about weather and drug use, this top is entertainingly witty.
Considering the low cost it also has a nice feel and length to it, especially considering crops are not always adapted or suitable for the larger chested lady.
Now all I need to do is invest in an affordable high waisted skater skirt, any suggestions?
What do you think of crop tops for the summer? Do you like this newspaper print version?
Stephanie xox